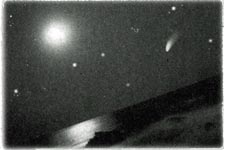 Welcome to Return to the Center , exploring your unique "medicine" for the planet.
We will be at Vajrapani Retreat Center ( http://vajrapani.org ) in Boulder Creek, a 1½ hour drive from SF. I will email driving directions from San Francisco, San Jose (the closest airport), and the East Bay (Oakland, etc.). We encourage you to carpool (some participants will need a ride) and will be in touch about that.
Please arrive Friday between 10 and 11am, to allow time to settle in. Lunch will be at noon. We will end at 3pm on Sunday. Meals will be vegetarian (or vegan if you let us know in advance).
Here is a list of what to bring for the retreat:
Clothing (dress in layers). Fall can be rainy here. Bring rainwear for walks.
Comfortable walking shoes (The terrain to the dormitory is uneven. Also, it is possible to hike directly up into Castle Rock State Park.)
Slippers or heavy socks (no shoes in the meeting room)
Sleeping bag or bedding, a pillow, washcloth, hand and bath towel; toiletries
Blindfold, flashlight, journal and pens, and a meditation cushion if you'd like
You might want ear plugs. You'll be sleeping in bunk beds in one big room (like camp!)
A sacred object for a group altar
Photographs of ancestors, inspirational figures, mentors, spiritual teachers you wish to honor in a special ceremony
An altar or shrine (a box, cloth, vase, pictures and sacred objects (We'll provide flowers. Because of fire hazard, Vajrapani asks that you not use candles or incense in the dorm. There are candles and incense in the Gompa, where we will be meeting.)
You will be doing a short skit that pokes fun at or illustrates your "red wagon". Please prepare your skit and bring any costume and props you'll need. If you'd like additional characters in your skit, you'll have time to meet with others who can take part.
Vajrapani asks that we take part in "work meditation". We'll have a sign-up sheet.
As this is a retreat, we ask that you arrange not to need to make or receive calls. In an emergency, someone may leave you a message at 831.338.6654, which will be delivered as quickly as possible. There is a pay phone if you need to make a call.
Looking forward to being with you soon,
Spirit of Life Institute Staff