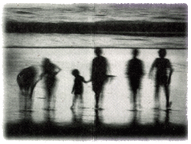 Welcome to Discovering Relationship - we're excited that you're joining us! A place has been reserved for you. (If you haven't read our cancelation policy at the registration page, please do that.) Please arrive on Fri. by 3:45pm, and on Sat./Sun by 8:45am. We expect to end by 9pm each day. Also, please plan on about an hour of "homework" Saturday night.
You will receive an email with the address, directions and parking information.
Here are a few items to bring:
A notebook, journal or laptop for written processes (and for note-taking, if you choose)
Your pillow (not a sitting cushion, but rather, the pillow that you sleep with). You'll need this only on Saturday.
Food and beverages to snack on during short breaks, since the meal break (90 minutes) can be as late as 4pm
Lunch money - the group will eat out and work together during the meal break on Sat. and Sun.
Your calendar, so that we can schedule a 3-hour "integration" meeting/reunion about a month after the workshop
It's good to dress in layers, in case the room feels too warm or cool for you. Feel free to bring anything that will help you to be comfortable.
Thank you for your participation; we look forward to seeing you Friday evening!