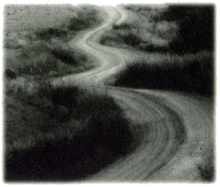 Spirit of Life Institute is committed to deepening and expanding our awareness of how inter-related we all are.We encourage people to stay engaged in life, even in difficult situations.We help people to bring their unique gifts to others.And we work to create a world of safety, generosity, gratitude and love.
The Spirit of Life Institute is a not-for-profit organization.The Institute has grown out of the work George Moscona has developed over the past two decades. George has Masters degrees in psychology and religious studies. He is a visionary thinker and a gentle, loving healer.
Spirit of Life Institute reaches out to diverse communities and strives to make its programs affordable to participants who need financial assistance. As a not-for-profit organization, the Institute accepts tax-deductible donations to realize this goal.
"For more than twenty years, I have engaged in many different forms of 'therapy' and I have gained much insight.It was not, however, until I came to Spirit of Life that I began to heal myself.With love, compassion, respect and immense skill, the Institute provides the safety that is so necessary for my naturally joyous self to emerge." - Kit H.
To learn more about Spirit of Life Institute, to find out when programs are being offered, or to address any questions you might have, please feel free to contact us at: [email protected] .